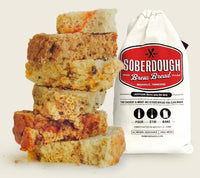 6 PACK - BUILD YOUR OWN!
Introducing the newest addition to the Soberdough family... the "Pick 6" Bread Pack! This a la carte pack gives you the ability to mix up your own favorites, try something new, or just take home a variety to share
with your family and friends.
Place Your Order Today!